En route to Paris 2024
Formula Kite will be the equipment used for kiteboarding's inaugural appearance at the Olympic Games. The sailing events of the XXXIII Olympiad will be held off Marseille at the Mediterranean Sea.
Equipment Registration for the 2024 Olympic Cycle
All new equipment must be registered before 1 May 2020
Learn more
Welcome to Dakar / Senegal
The first Olympic Games on the African Continent will see Boys and GIrls Individual Kiteboarding, Boys and Girls Individual Windsurfing, and Boys and Girls Dinghy events. A total of 128 young sailors are expected to participate.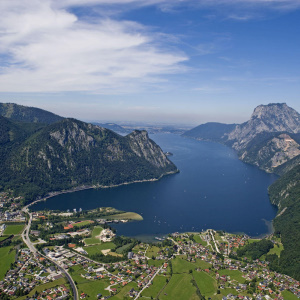 Last Event
Mixed Team Relay European Championships



Traunsee 2020
Austria



Event Winners
2020 Formula Kite World Rankings
Rankings as of 22 September 2020
Pending World Sailing Ranking System Update expected in 2021
Rankings as of 25 August 2020
For full rankings klick here
| | | | |
| --- | --- | --- | --- |
| 1 | Axel Mazella | | 110 pts |
| 2 | Toni Vodisek | | 104 pts |
| 3 | Florian Gruber | | 100 pts |
| 4 | Maxime Nocher | | 99 pts |
| 5 | Martin Dolenc | | 98 pts |
| 6 | Theo de Ramecourt | | 97 pts |
| 7 | Connor Bainbridge | | 96 pts |
| 8 | Nicolas Parlier | | 95 pts |
| 9 | Jannis Maus | | 93 pts |
| 10 | Maximilian Maeder | | 92 pts |
Rankings as of 25 August 2020
For full rankings klick here
| | | | |
| --- | --- | --- | --- |
| 1 | Julia Damasiewicz | | 108 pts |
| 2 | Eleanor Aldridge | | 106 pts |
| 3 | Magdalena Woyciechowska | | 100 pts |
| 4 | Leonie Meyer | | 96 pts |
| 5 | Katie Dabson | | 89 pts |
| 6 | Alexia Fancelli | | 88 pts |
| 7 | Nina Arcisz | | 83 pts |
| 8 | Gisela Pulido | | 78 pts |
| 9 | Poema Newland | | 76 pts |
| 10 | Alina Kornelli | | 67 pts |
European Championships


European Championships


CANCELLED
World Championships


CANCELLED
World Championships


Pan American
Championships

Individual

Mixed Relay

Individual

Mixed Relay

Individual & Mixed Relay

Puck

Traunsee


Cagliari

Torregrande

Barranquilla

18 Aug 2020 - 23 Aug 2020

15 Sept 2020 - 20 Sep 2020 tbc

06 Oct 2020 - 11 Oct 2020 tbc

13 Oct 2020 - 18 Oct 2020


07 Dec 2020 - 13 Dec 2020

100 Points

100 Points (WS)

200 Points

200 Points (WS)

100 Points
---
---

---
---

---
RESULTS

RESULTS






REGISTER