epresent Croatia at next year's Olympic Games. "The boats that set out from Portsmouth for the D-Day landings, and all the boats from many c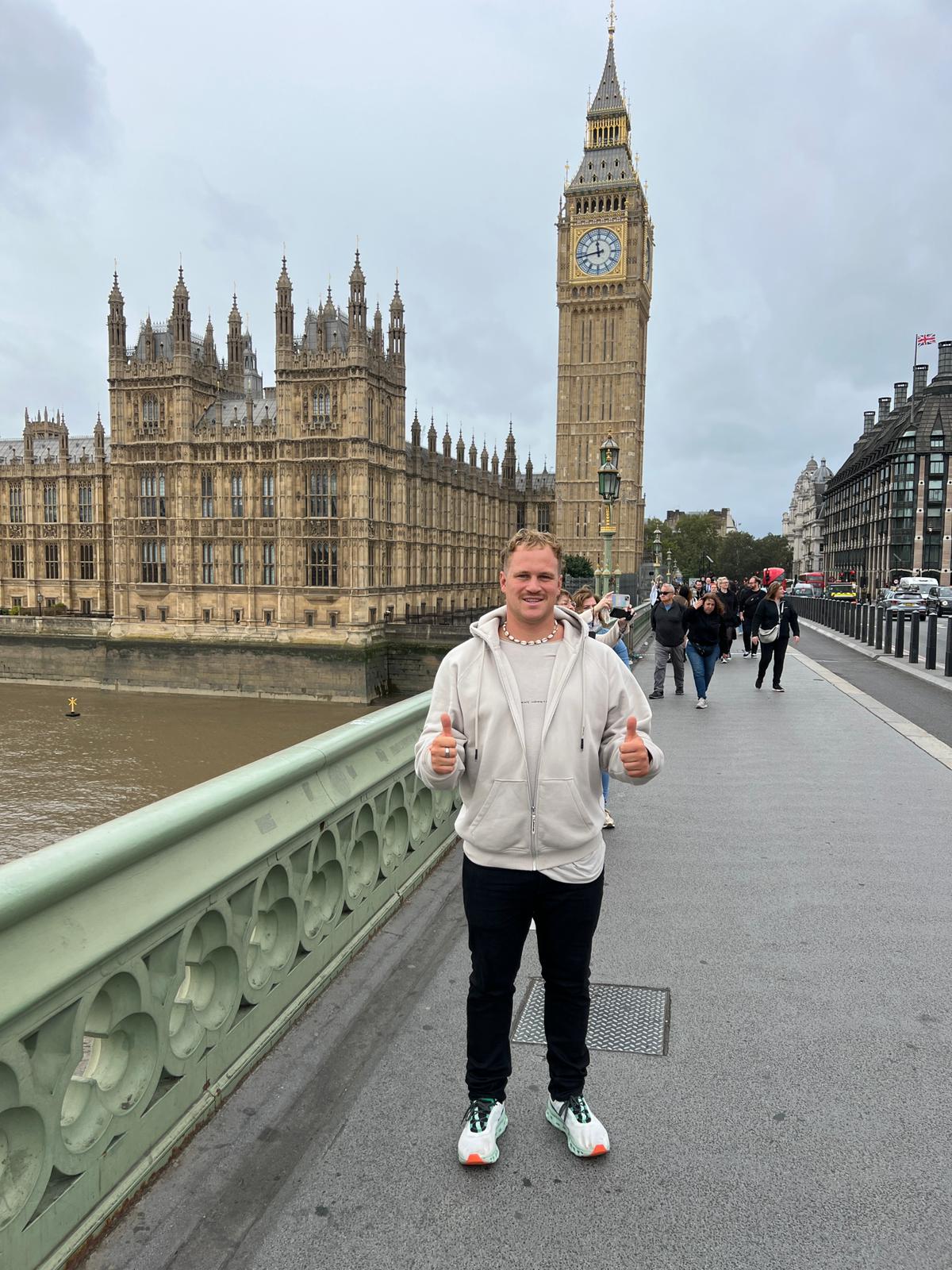 © Denis Taradin: Denis on his day trip to London
Denis Taradin of Cyprus posted a selfie of himself in front of London's iconic clock tower, Big Ben, and the Houses of Parliament in Westminster. He should have been on standby for hearing the run of play on Eastney Beach but had gambled with taking a tourist's day trip to the British capital for the day.
Others didn't venture quite so far but took advantage of the opportunity to visit Gunwharf Quays in Portsmouth and the Historic Dockyard where Lord Admiral Nelson's flagship HMS Victory is stored in dry dock. "There's a lot of history here which really interests me," said Martin Dolenc who has recently qualified to represent Croatia at next year's Olympic Games. "The boats that set out from Portsmouth for the D-Day landings, and all the boats from many centuries ago. There's so much to see while we're here."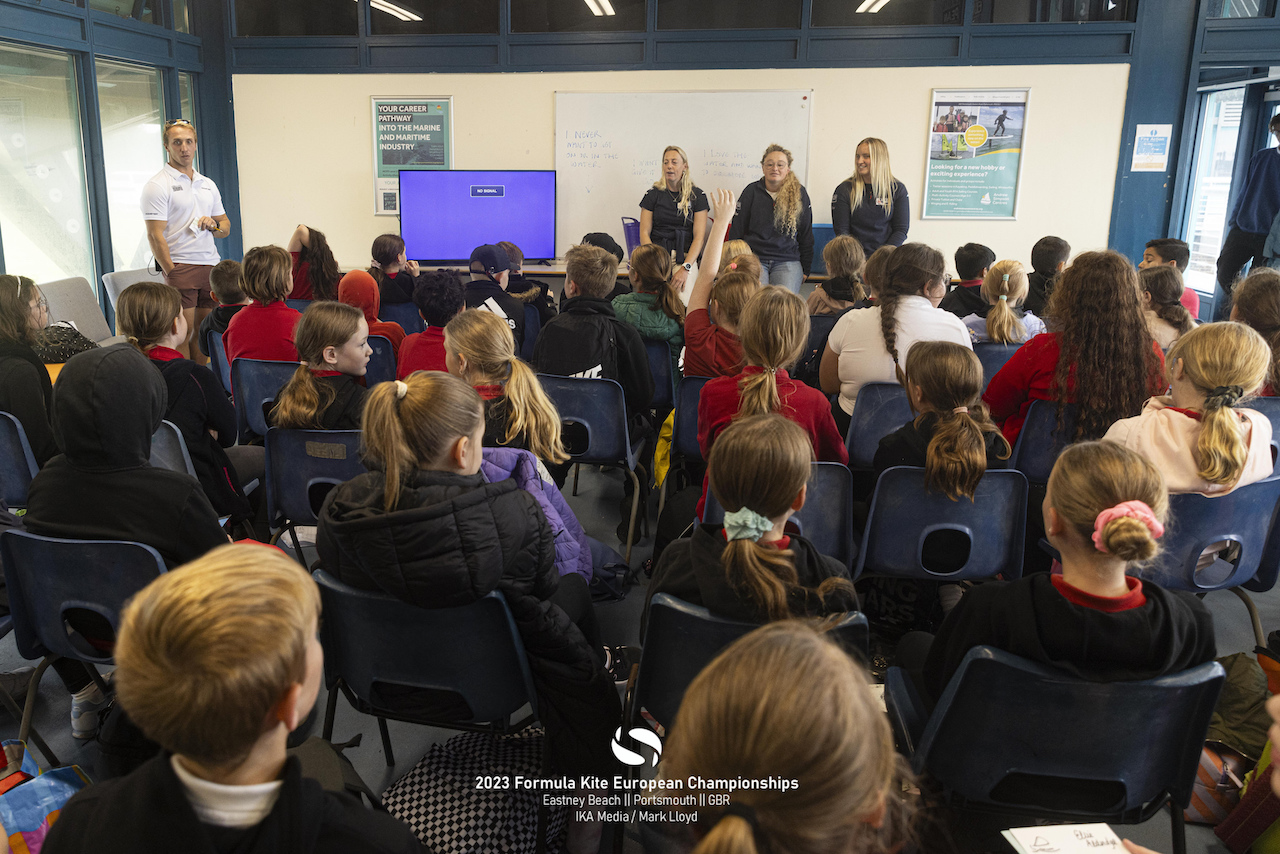 © IKA media / Mark Lloyd: Pay attention in class! Kiteboarding high-fliers sharing their passion

A group of Great Britain's high-flying female riders - including recent world medallists Ellie Aldridge and Lily Young - went to the nearby Andrew Simpson Sailing Centre to meet up with some local school children. The full-time athletes shared their passion and boundless enthusiasm for watersports, looking to do their bit to get the next generation out on the water so that they too can enjoy kiting and other fun activities on the sea.
Some riders did venture on to the raging water with 8-metre tube kites on twin-tip boards for some freestyle action on the storm-tossed waters of the Solent while others took the chance to get their heads down for some extra sleep. It has been a long and exhausting season for the Olympic aspirants, which is why some of the leading lights in the kiting fleet have decided to sit out the event in Portsmouth.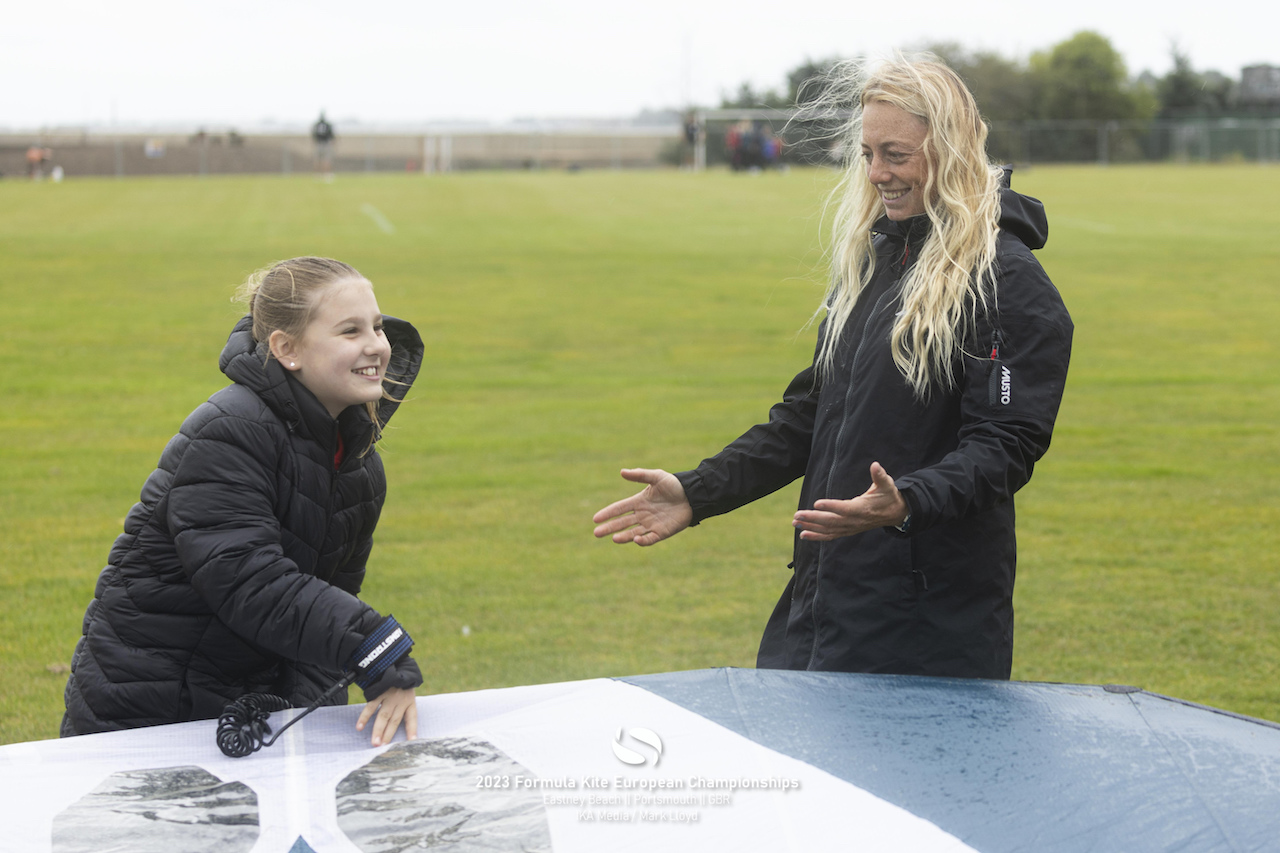 © IKA media / Mark Lloyd: Ellie Aldridge (right) talks through winging with the kids

Recently crowned women's World Champion Lauriane Nolot pulled out of the Europeans at short notice. "I think we're starting to understand that we can't perform at every single event during the year," said the French rider. "I'm not feeling like I'm at 100 per cent. It has been a long season and I've won a number of big events this year - Princess Sofia, the Olympic Test Regatta and the World Championship - and I think now is time for me to take some rest before the Olympic Games next year."
After winning six world titles in a row, Daniela Moroz finally lost her crown to Nolot this summer. It has been a physically and emotionally exhausting season for the American rider who has taken the rest of the year off from competition. "It has been such a tough year, because normally the Test Regatta and the 'Super Worlds' [the Allianz Sailing World Championship] don't happen in the same year, but that's the way it worked out after the COVID delays. I'm not sure I could have managed to do another really high-level competitive event like the Europeans. It's about managing expectations and managing energy levels. So I'm taking time out to relax and to force myself to have days off from racing and even from training."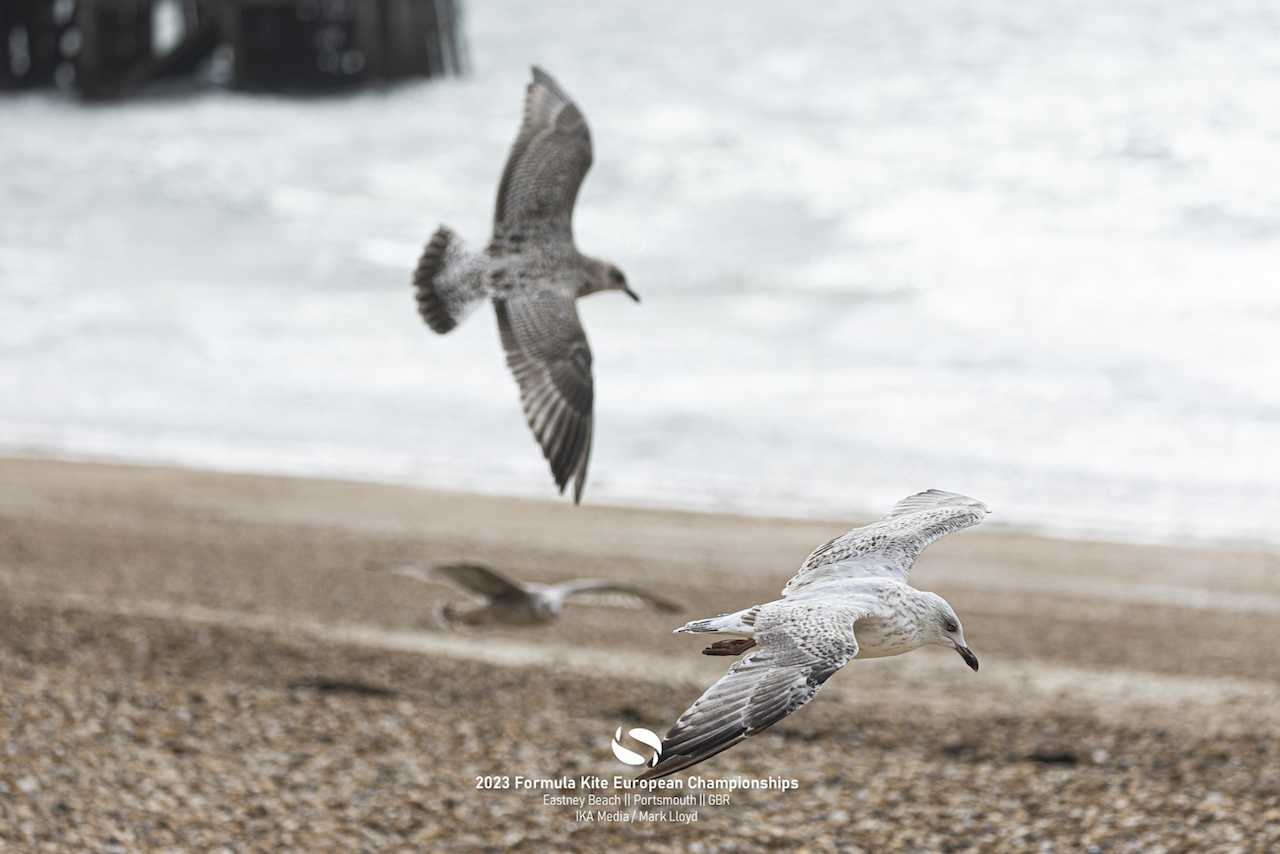 © IKA media / Mark Lloyd: These seagulls are lifelong fans of winging

Axel Mazella has enjoyed a great season on the men's circuit, including victory at the Olympic Test Regatta followed by a bronze at the World Championship. He's off to Mauritius to spend time doing some fun kiteboarding with one of his best friends. "I'm really looking forward to it," said the Frenchman who has been at the top of the kitefoil racing scene for a few years now. "It has been a super-intense season and we know that next year is also going to be super intense with a lot of events happening back to back and then the Olympic Games. So Mauritius is my time to relax and recharge."
Meanwhile the waiting game continues in Portsmouth, but still with five days of competition remaining there is plenty of time to see the Europeans through to a rousing climax this weekend. The last day is Sunday 24 September, when the top 10 will fight for a place on the podium in the Medal Series. The final two days will be livestreamed on YouTube and Facebook.